Photos
Photos from the campaign trail.
Tuesday, January 21, 2020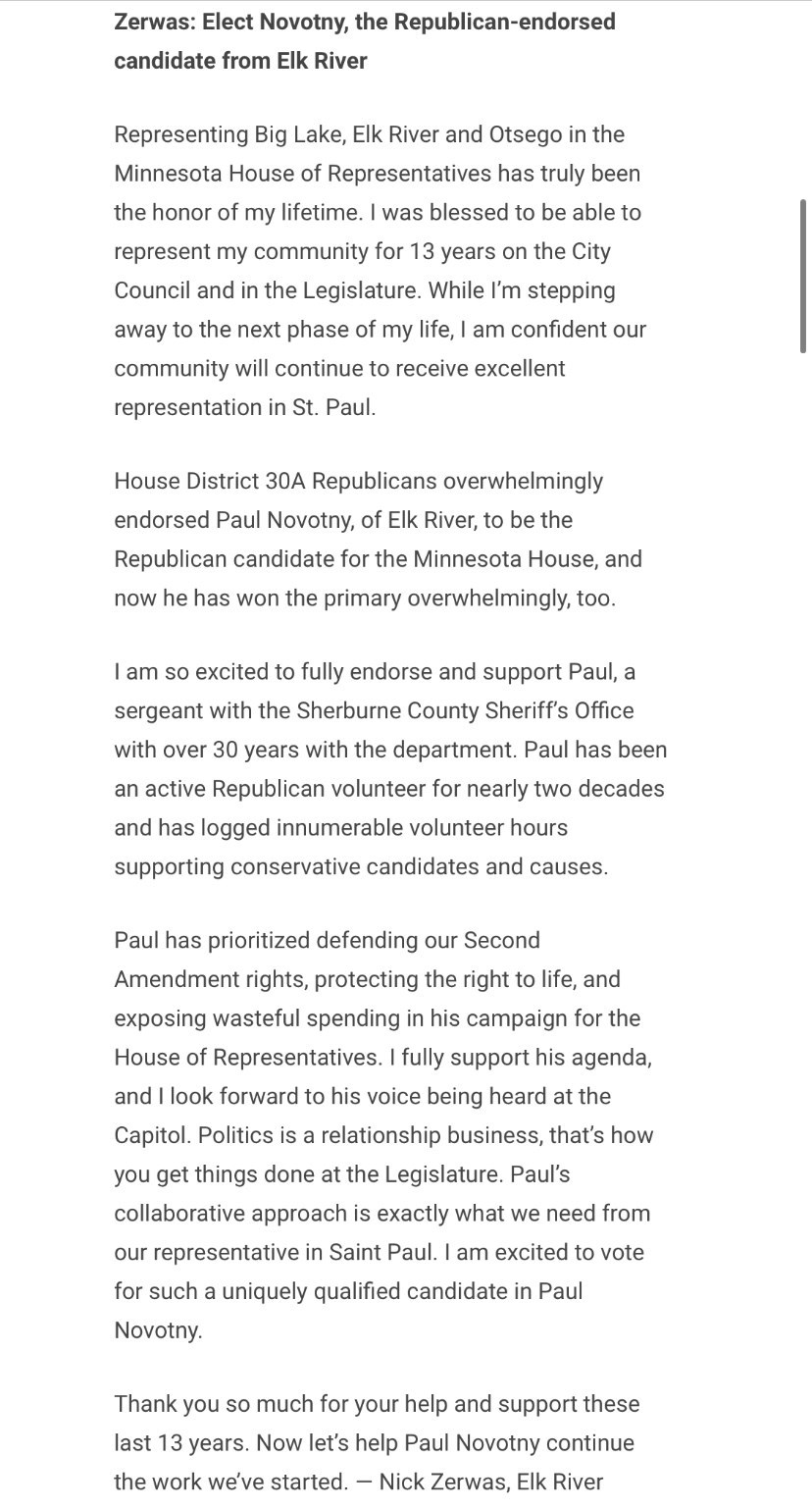 Letters to the Editor written in support of my candidacy.
---
Friday, January 17, 2020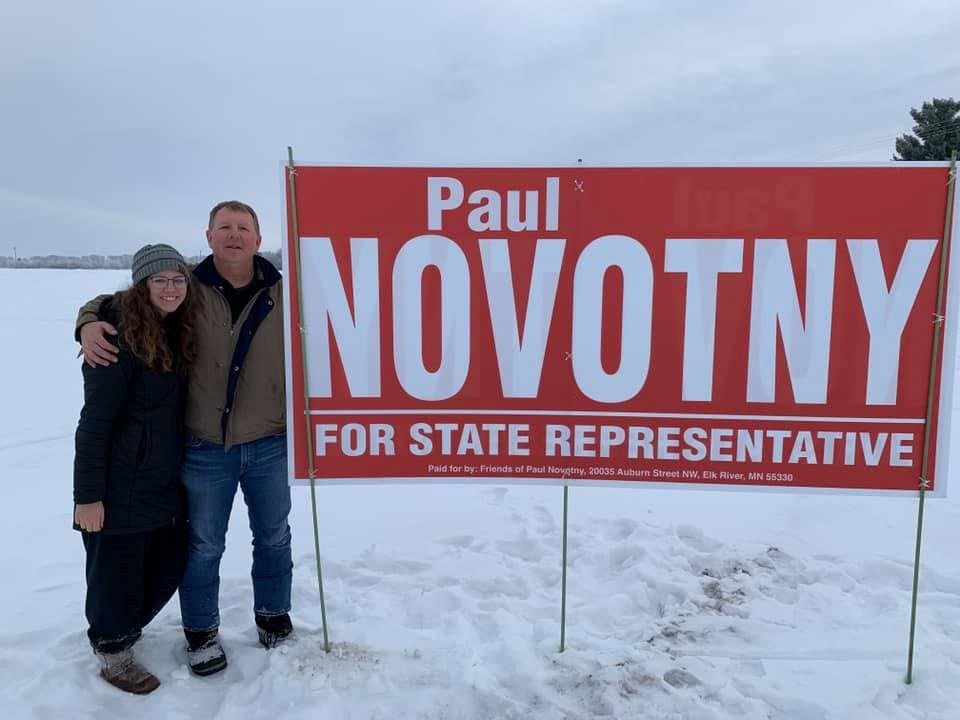 Groups of volunteers before heading out to door knock for Paul Novotny. Volunteers putting up signs around the district for Paul Novotny.
---
Thursday, December 19, 2019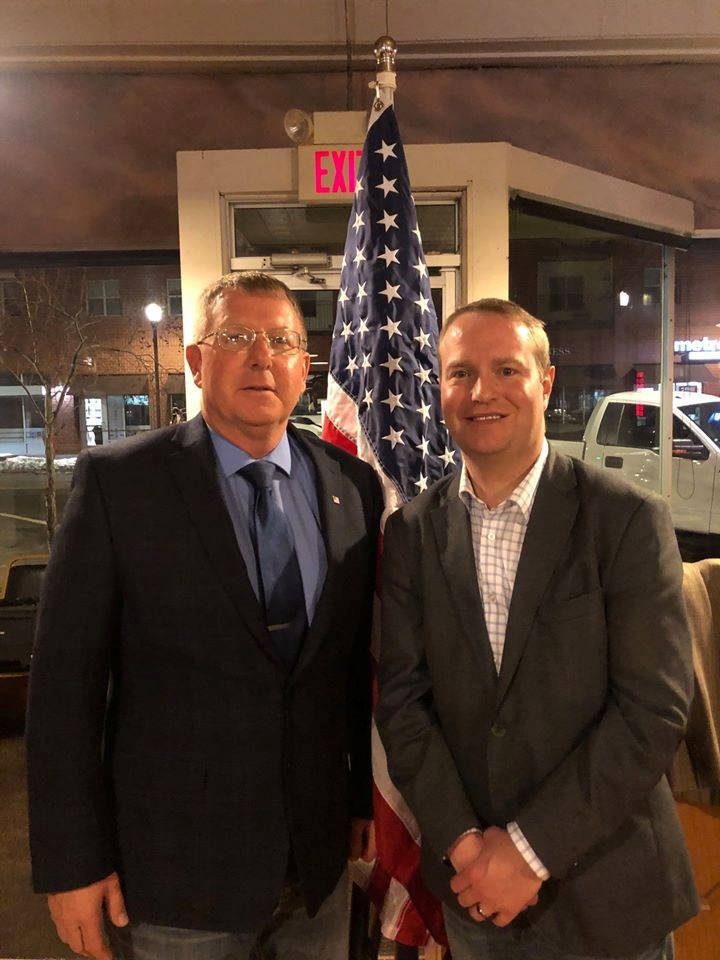 Pictures from the SD30 Republicans Endorsing Convention for the Special Election to fill the seat vacated by Nick Zerwas, House District 30A.